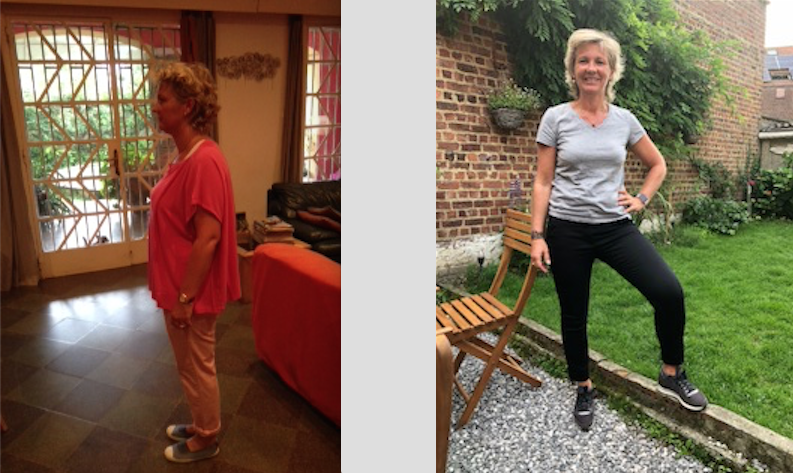 Easy, affordable and reconcilable with 3 children and work …
Since the age of 15, I have accumulated diets …

I think I've tried everything! Some drastic some random. Sometimes it worked but I suffered terrible deficiencies, then when over I would immediately double my weight.

With my small 1.60 m frame, I could go from a 49 kg to a 92 kg then down to 60 kg and so on.

Then at 40, I had a hard time and I could not do it anymore. I no longer trusted myself, I camouflaged myself in XL clothes, and I remained cloistered at home.

I heard about Sophie Reverdi by a friend, who had lost 36 kg in less than 6 months!

I was not ready, psychologically at that time, everything scared me,

So I waited for the right moment and then I contacted her again.

It was a revelation for me! A goal, a lifestyle, a new life …

It was easy, affordable and reconcilable with the 3 kids and the job.

In 3 weeks, I lost 5 kg and 7 kg in 5 weeks. I relived … These famous kilos, impossible to eliminate for 8 years, evaporated like snow in the sun.

Today, I reached the weight I had before my last pregnancy. I eat healthily, I give myself some gaps when we have the opportunity, and if on vacation, I take 1 or 2 kilos but I lose them in the first week I return.

I do not worry anymore like before, of feeling guilty. I know that I can manage, and that suddenly, I could enjoy a beautiful evening, a nice meal, a family outing … it's magic.

So thank you Sophie, because you are one of the people who helped me out, physically and morally. Your support has been essential to me during this time and I will be eternally grateful to you.