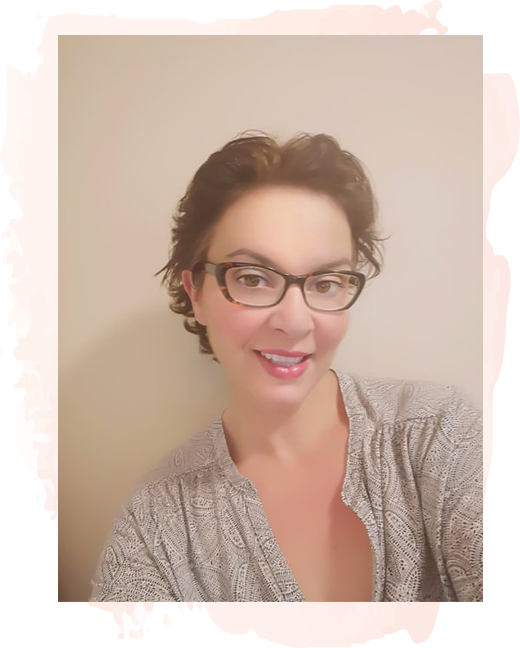 I am Jana Vitezova, certified coach of Smart and Light since 2004.
I am the happy and proud mother of four wonderful little girls, and I have been living in Luxembourg for the past ten years, where I work and raise my lovely daughters.
I would like to start by telling you my particular "love story" with Smart and Light, and tell you how Smart and Light saved my life, more than fifteen years ago, in 2003.
My encounter with Sophie Reverdi has been an extremely important one in my life and I have since, dedicated myself to this wonderful program that saves lives.
Thanks to this program, I was able to lose 63 kilos at the time, which overwhelmed me deeply.
When Sophie told me that she could help me lose weight, I did not believe it, but that was the case.
Not only did it allow me to lose weight, but to have another vision of myself, of my strengths, of my potential to change, to become the change I dreamed of, and to discover another vision of the world that surround us.
I met Sophie in 2003. I was as lost and locked in a deep chasm, in an endless circle with my weight and my life in general.
This program has saved my life but still showed me the capacity that everyone has in the depths of their being to change, to succeed, the ability to say to oneself I want to change I want to live another life, a better life, full of good things, love, positivity and filled with a multitude of new possibilities to move forward.
I have not only lost weight, I have found meaning in my life, a greater and nobler commitment, to want to help people who need it too.
Sophie and I opened the first Smart and Light Center in Sidi Bou Said in 2004, in Tunisia. I worked with her in Tunis and in partnership with the Ministry of Health for 4 years, then I continued my Smart and Light coaching from Luxembourg when my husband was transferred there, almost 10 years ago.
I engaged with Sophie to lend a hand to people who are looking for a new way of life, healthier, more dynamic, more optimistic. The cause of the children is also very dear to me, and I attach great importance to the cooking of children and their well-being.
I can coach you either by skype, or face-to-face in Luxembourg or Belgium, and I also receive in my cabinet of Dalheim in Luxembourg.
My coaching can be done in French, English, Italian and Slovak.
The program that changed my life is there, within your reach; let me help you start this beautiful journey to the real world. You will see the extraordinary change that will take place in your life.
I f you want to read my testimonial: Follow this link.