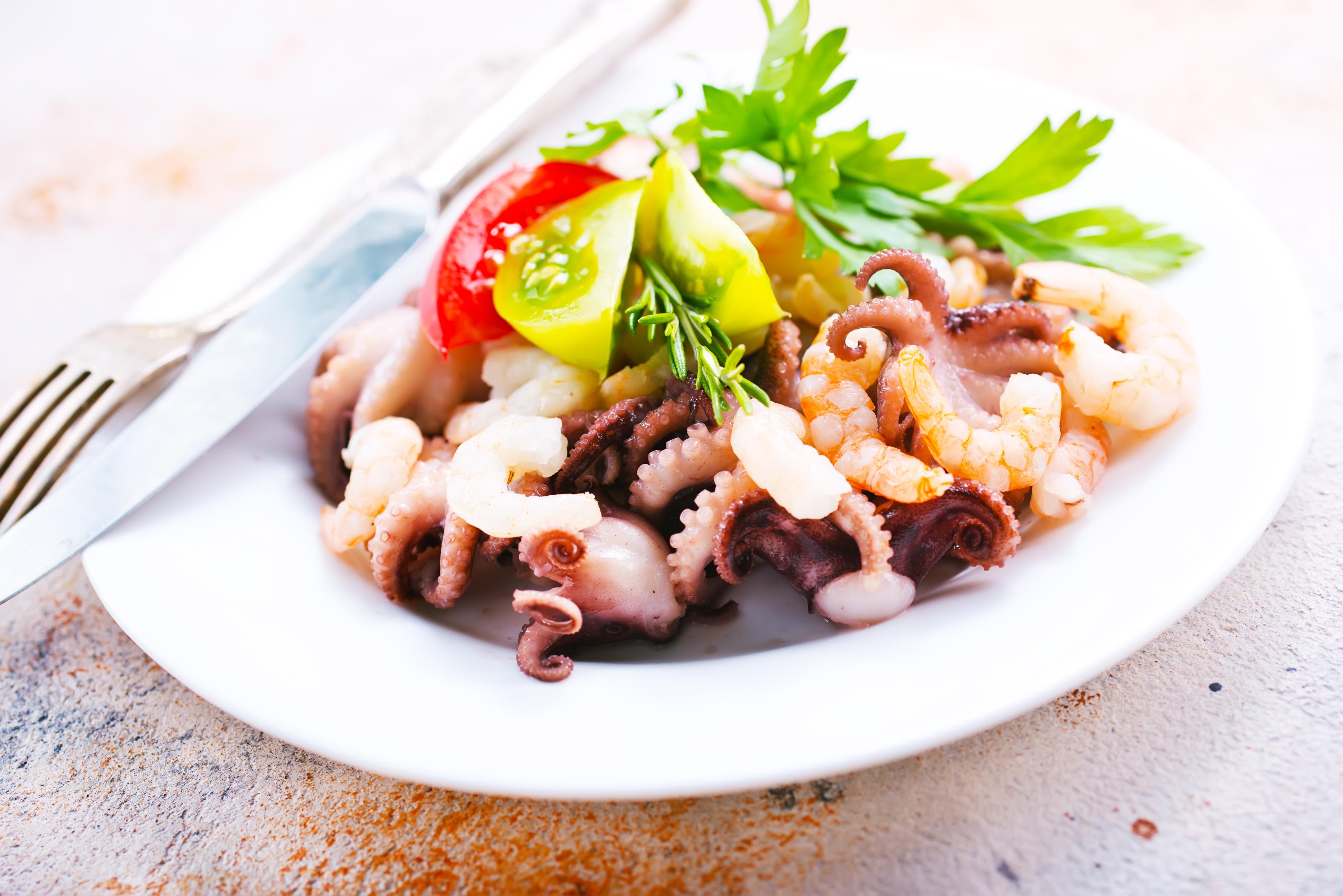 Squid and shrimp salad (1 person)

Ingredients:

100 g peeled and pre-cooked prawns and 150 g pre-cleaned squid rings, 1 tablespoon light soy sauce, 1 tablespoon fish sauce, 1 tablespoon Teriyaki sauce, ½ bunch of fresh coriander, 100 g of cherry tomatoes, 100 g of mushrooms, salt, pepper, 1 clove of garlic, 1 small piece of raw ginger, ½ lime.

Preparation (30 minutes)

Wash and cut the cherry tomatoes in small cubes.
Peel and cut the ginger very finely.
Put squid into small pieces unless already small, mushrooms, sliced ginger, crushed garlic and marinate in the light soy sauce in a bowl
In another bowl marinade your tomatoes and shrimps in teriyaki sauce, fish sauce and juice of 1/2 lime, then marinate  for 10 to 15 minutes.
In a very hot frying pan, fry the squid with mushrooms for 4 minutes, tossing the ingredients for even cooking.
Place the squid on a plate, and pour the marinade of tomato shrimp over it.
Decorate with chopped fresh coriander and juice of 1/4 of lemon.