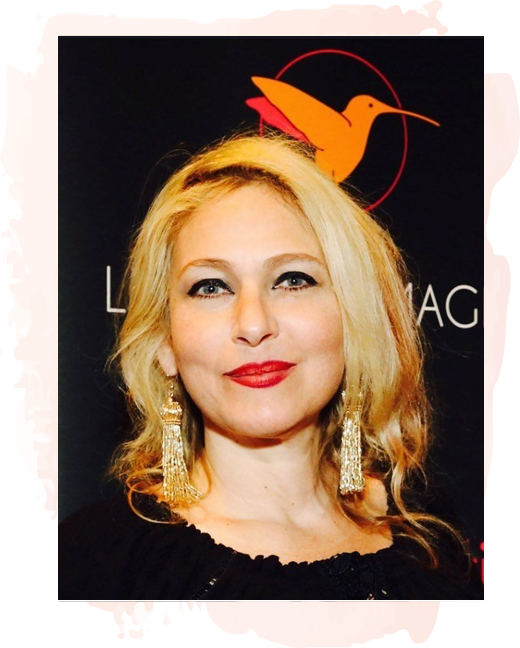 Sophie Reverdi spent much of her early life struggling with obesity. She studied at Glion/Cornell University and graduated with a bachelor's degree in Hospitality Management. She has always had a passion for healthy cooking and gastronomy.
In an attempt to get help with her weight issues, she had several consultations with Dr. Albert Chocron, a pre-eminent Paris-based nutritionist.
After following Dr. Chocron's diet recommendations and losing over 80 lbs in just a few months, Sophie was inspired to share her knowledge and personal experience with obesity to help others succeed in their weight-loss efforts.
With Dr. Chocron's blessing, she developed a revolutionary coaching program for the overweight and the obese: Smart and Light, 'Learn to Lose Weight'. This all-encompassing weight-loss method examines the behavioral, culinary and physical aspects of obesity and how it affects each participant through a series of one-on-one coaching sessions.
Sophie received a request from the Ministry of Public Health in Tunisia in 2004 to set up a weight-loss program to counter that country's growing incidence of obesity. For nearly ten years, she worked with renowned experts in the fields of diabetology, nutrition, obesity, cardiology, and endocrinology to develop a comprehensive lifestyle program which would facilitate rapid weight loss. She created her approach and put her innovative ideas to the test with patients in the field, perfecting her technique along the way. Because of her relentless work and original method of coaching, a thousand obese individuals were able to reach a healthy weight and start a new life. The success of this experiment led to her becoming a life coach of international renown.
Sophie has now settled in Paris where she can guide you through your transformation until you reach your healthy weight and are comfortable with your new life. Her expertise in the field of weight management is in great demand in the medical community, primarily in the function of training nutritionists.
Because of her conviction in an infinite human potential, Sophie has devoted her boundless energy to helping others in their struggle with obesity. Motivated by the results obtained by hundreds of people that she guided through the program and whose gratitude, for her, is the greatest of gifts, she continues today to work on all fronts to reach her goal of making the Smart and Light program accessible to anyone suffering from weight issues.
Her comprehensive lifestyle modification program has been recognized and endorsed by well-known international experts in nutrition, diabetology, endocrinology, and cardiology.