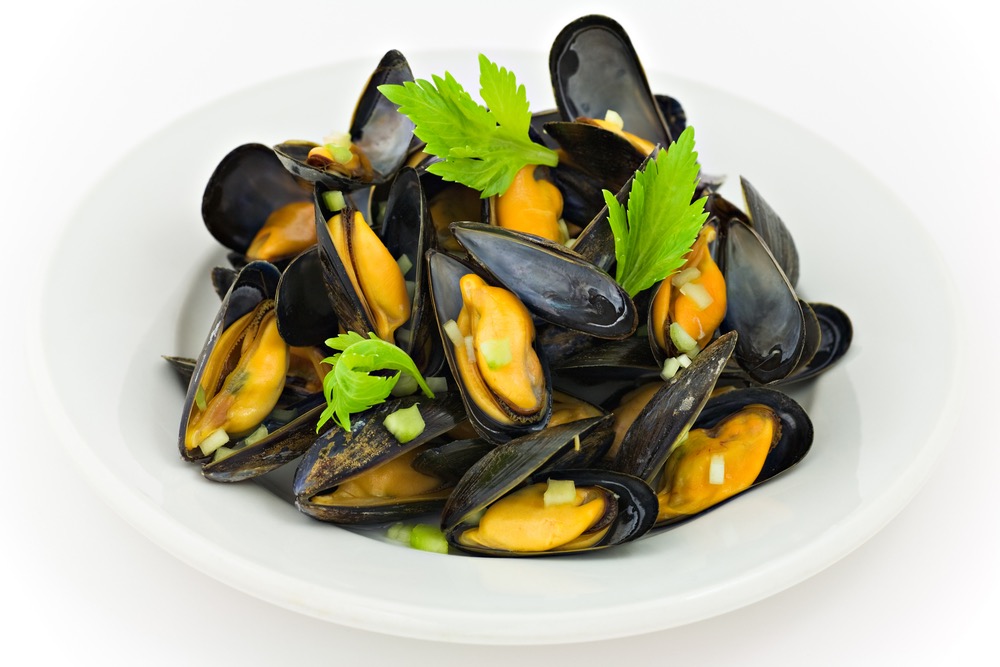 Light moules marinières (1-2 people)

Ingredients:

1 kilo of mussels 2 green celery stalks finely chopped 1 small onion finely chopped 1 lemon juice 1 pinch of curry powder 1 sprig of thyme 3 sprigs of parsley 3 tablespoons of 0% fat cream cheese ½ fish stock cube salt and pepper

Preparation: 15 minutes Cooking: 20 minutes

Deburr and clean your mussels under cold water, discard any broken or open mussels
Slice your onion and cut into small cubes your celery.
In a large pan or casserole, melt in 3 tablespoons water, half the stock cube until boiling.
Place the celery, onion and curry in and sauté.
Tie the thyme and parsley with kitchen string, and put it in the pan with the mussels, then pour the lemon juice and mix everything with a spatula over a high heat until the mussels open.
Remove the mussels from the pan and discard the bunch of herbs, continue to cook the juices until they are halved, then add the 0% fat cream cheese, salt and pepper then add the mussels heat through and serve.