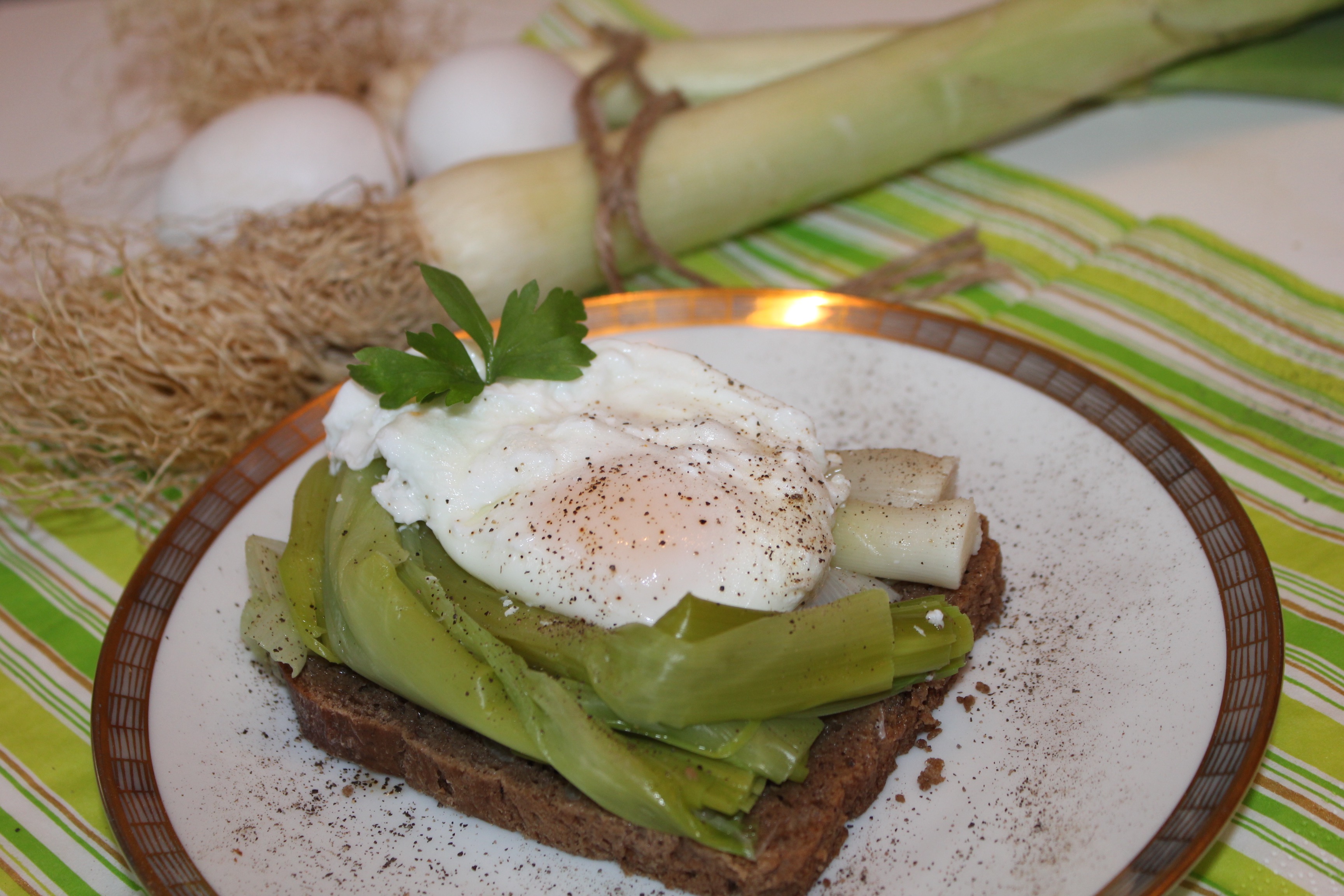 Poached egg with leeks on toast (1 person)

Ingredients:

1 slice of toast, 2 small leeks, 1 egg, 1 tablespoon of 0% white cheese, 1 tablespoon of mustard, 1 pinch of salt and pepper. *You can dd a few pieces of torn sliced turkey or beef

Preparation (10 minutes)

Blanch the leeks for a few minutes, drain them on a cloth, then cut them in two legthways.
Mix the cottage cheese with mustard, add 1 tablespoon water, salt and pepper.
Place an egg in vinegar water and poach until the white is firm.
To prepare the dish, place a tablespoon of the sauce on a slice of toasted wholemeal bread, then the leeks, then the poached egg and optional pieces of Turkey of Beef
Sprinkle with the rest of the sauce.