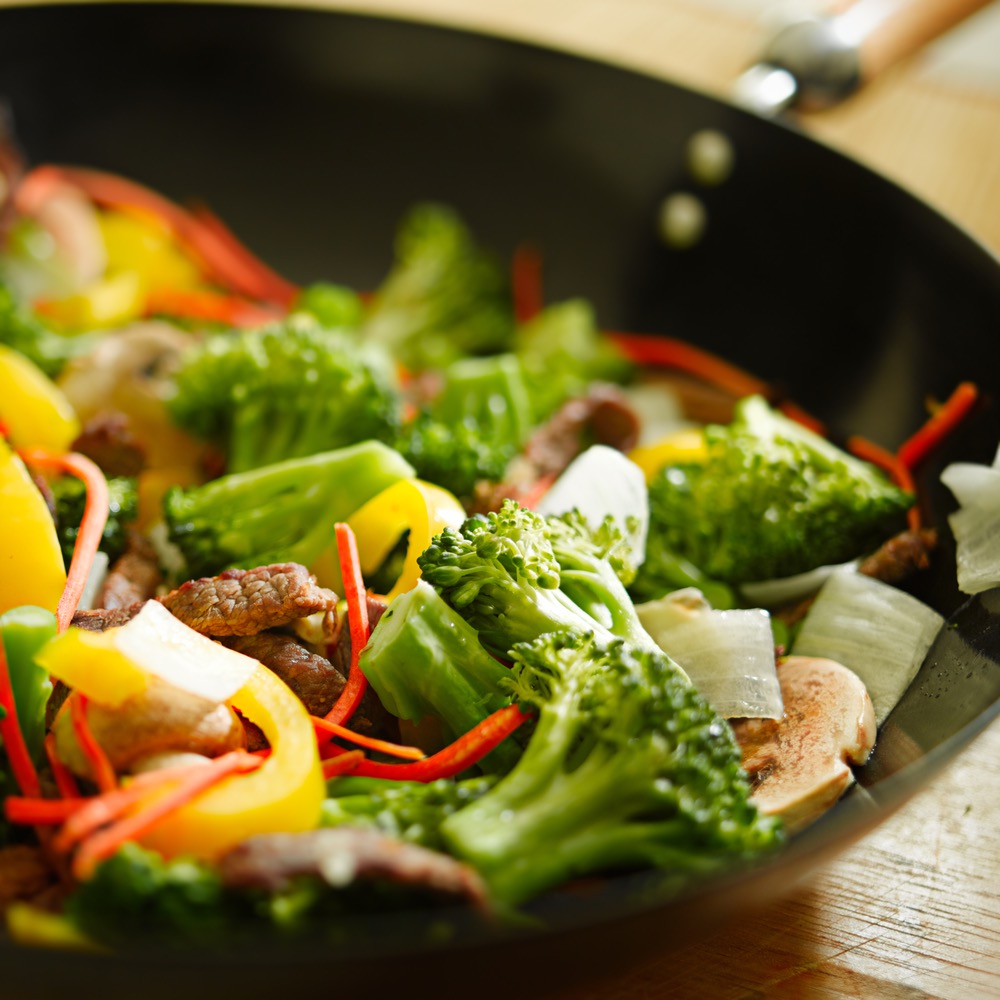 Beef with broccoli and peppers (1 person)

Ingredients:

1 piece of beef tenderloin 4 heads of broccoli, 1 red or green pepper 1 onion 1 clove of garlic 1 or 2 large mushrooms 1/2 bunch of coriander salt and pepper 1/2 beef stock cube dash of soy sauce light

Preparation (10 minutes)

In the bottom of a wok, melt the cube of beef broth in 3 tablespoons water until boiling.
Add your washed and chopped vegetables, as well as the roughly chopped onion, and crushed garlic, coriander leaves, then the beef cut into thin slices.
Fry for about 5 minutes and add a dash of soy sauce, salt and pepper.