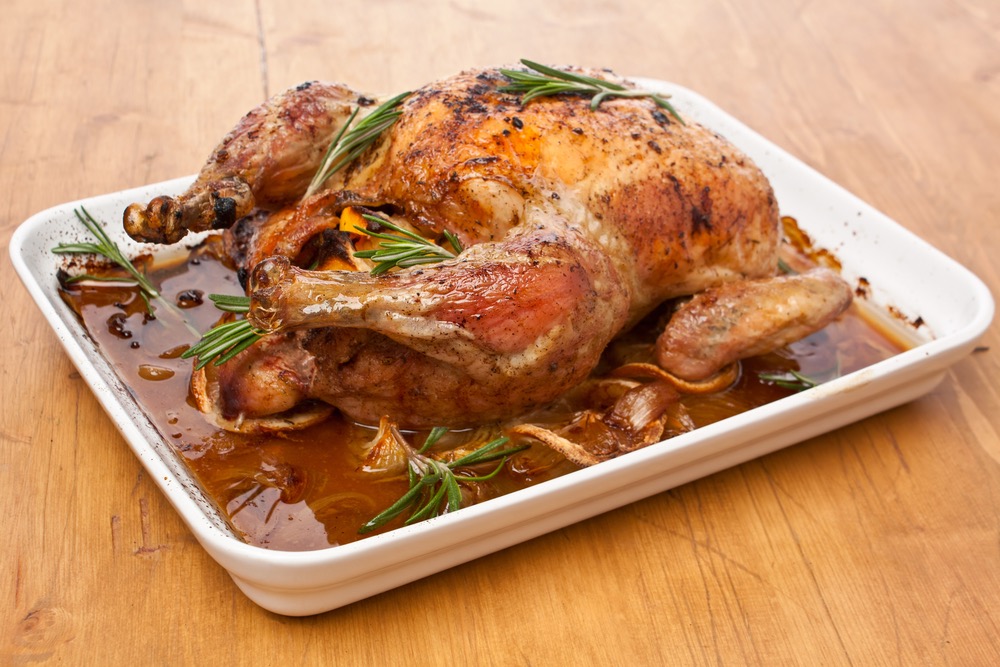 Roasted chicken with oranges lemons and herbs (1 person)

Ingredients:

2  or 3 pieces of skinless chicken pieces (thighs, drumsticks etc) 1 onion thinly sliced 1 garlic clove crushed 1 orange half juiced, half scliced 1 lemon half juiced half sliced 1 teaspoon of thyme 1 teaspoon of rosemary 1/2 teaspoon of paprika 1/2 tablespoon of Xylitol salt and pepper.

Preparation (35 minutes)

Add all your ingredients, except the sliced lemon and and orange to a bowl, mix well then add your chicken. Allow to marinade for 1 hour.
Place the chicken with marinade into into an oven dish and place your lemon and orange slices under and on top of your chicken.
Bake in the oven for 1 hour. Serve with green salad. *Should you use chicken breasts reduce cooking time to 40 minutes..