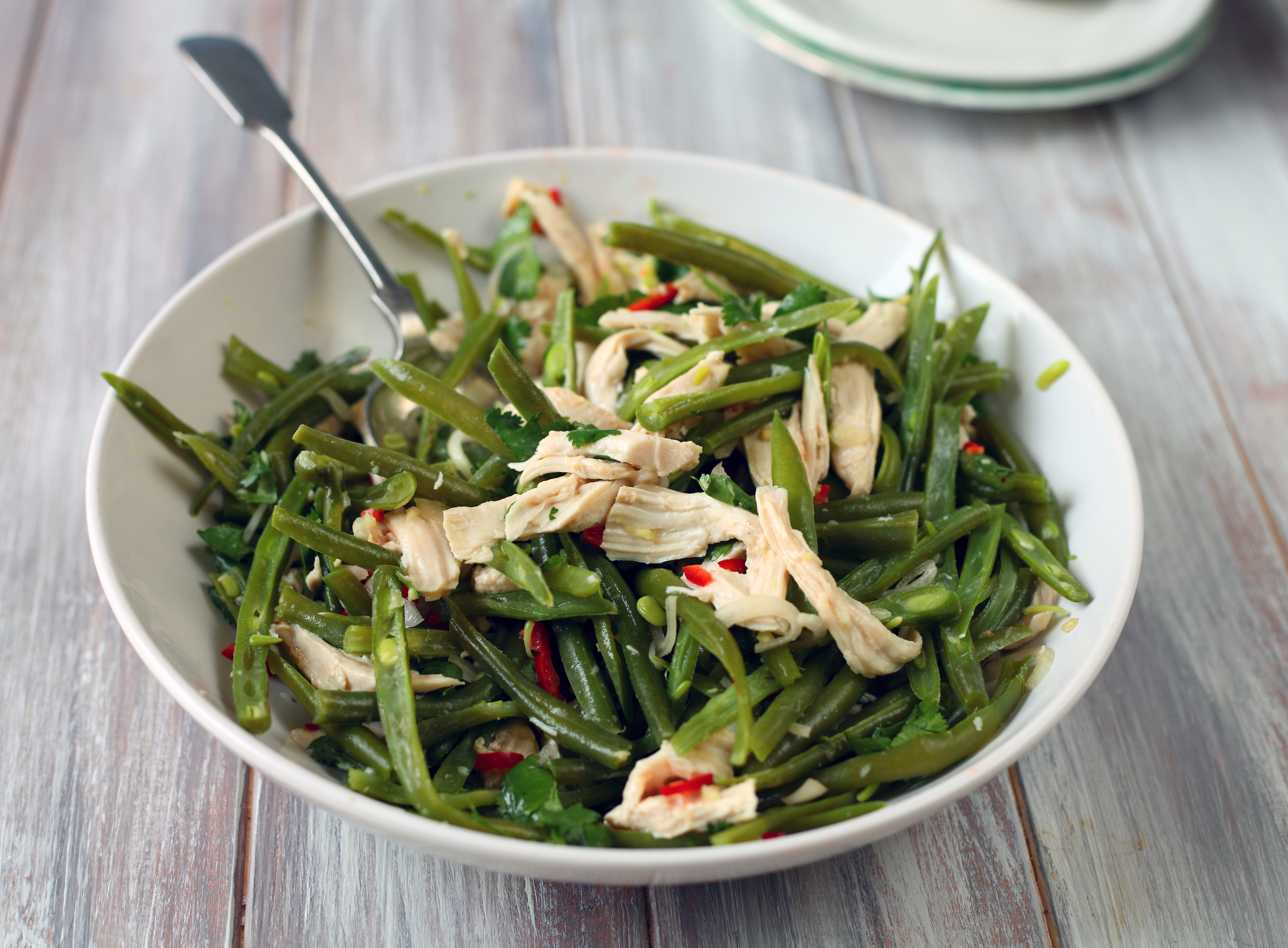 Chicken and green bean salad (1 person)

Ingredients:

1 bunch of green beans 1 small chicken breast 1 vegetable stock cube 1 tablespoon of light soy sauce 1 teaspoon of coarse salt 1 red chilli pepper 1 teaspoon of edible paraffin oil

Preparation (20 minutes)

Put your green beans washed and hulled in a pan of boiling water with ½ cube of vegetable broth and coarse salt, for 12 minutes, then drain in a colander.
Melt in a frying pan ¼ cup vegetable broth cube in 3 tablespoons water until boiling, then fry your finely chopped chicken, add a dash of soy sauce, salt and pepper.
Place your warm green beans on a deep plate, then sprinkle with your chick pieces, pepper, sliced red chilli pepper, a dash of soy sauce and a little paraffin oil and mix.