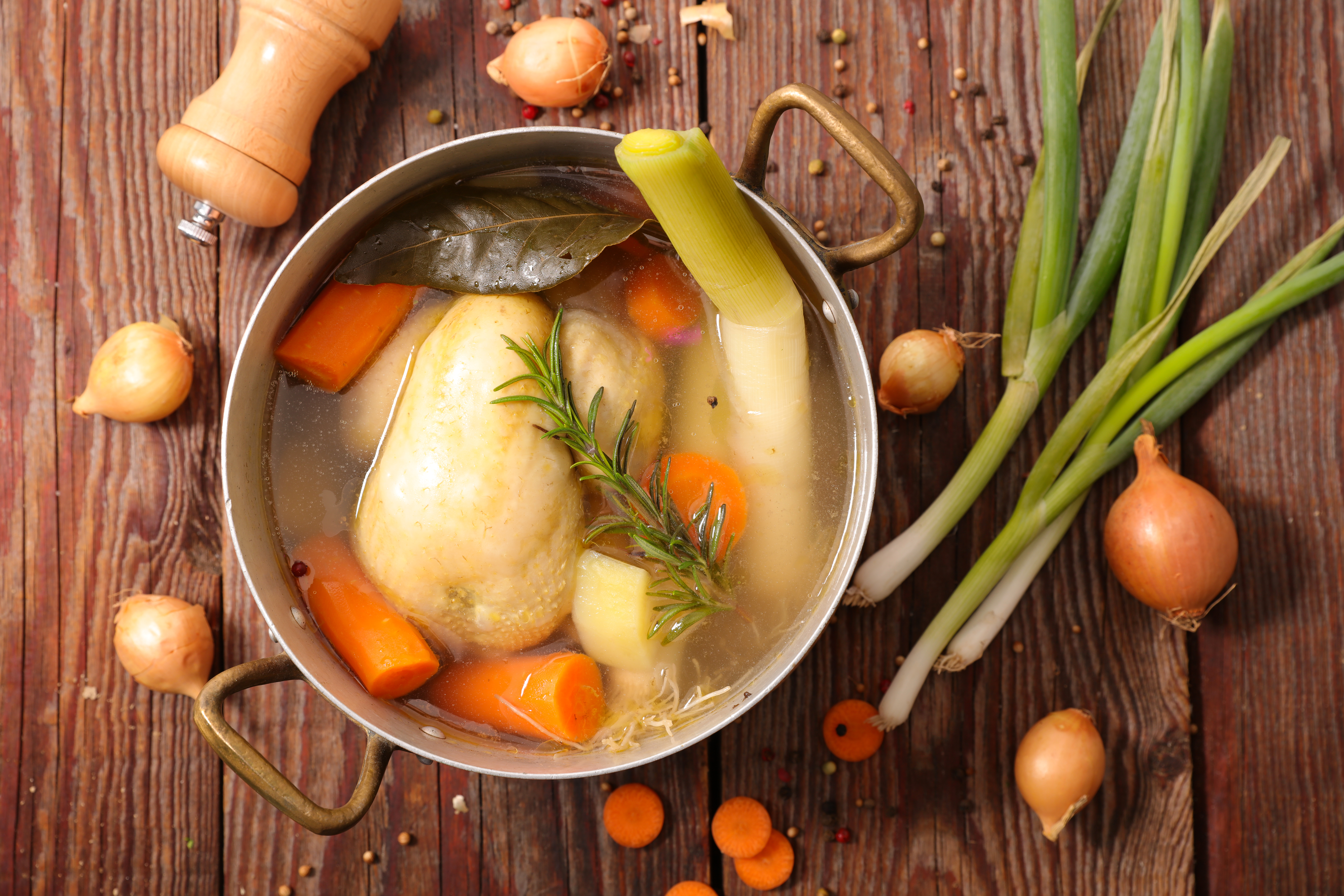 Casserole chicken with vegetables and herbs (3 people)

Ingredients:

1 whole chicken or assorted pieces 5 small onion 2 cloves of garlic 1 leek 10 cherry tomatoes 1 carrot 1/2 bunch of tarragon or rosemary 1 bay leaf salt and pepper 1 chicken stock cube

Cooking: 1 1/4 hour

Preheat your oven to 180 Rinse your chick pieces under cold water and place in a casserole dish.
Place cleaned onions, carrot cut in chunks, leek in chunks and cherry tomatoes on each side. Leave the skin on your garlic, lightly crush with the back of a knife and add.
Salt and pepper .
Pour a large glass of chicken stock (having dissolved your chicken cube in the glass of boiling water) and then spread some tarragon or rosemary and bay leaf on both sides.
Cook in the oven for 1 1/4 hours. For the best flavour leave the skin on your chicken but for a fat free dish, you must allow the casserole to cool then remove the skin from the chicken and discard. Place in the fridge overnight and skim all the fat from the dish, reheat and serve.