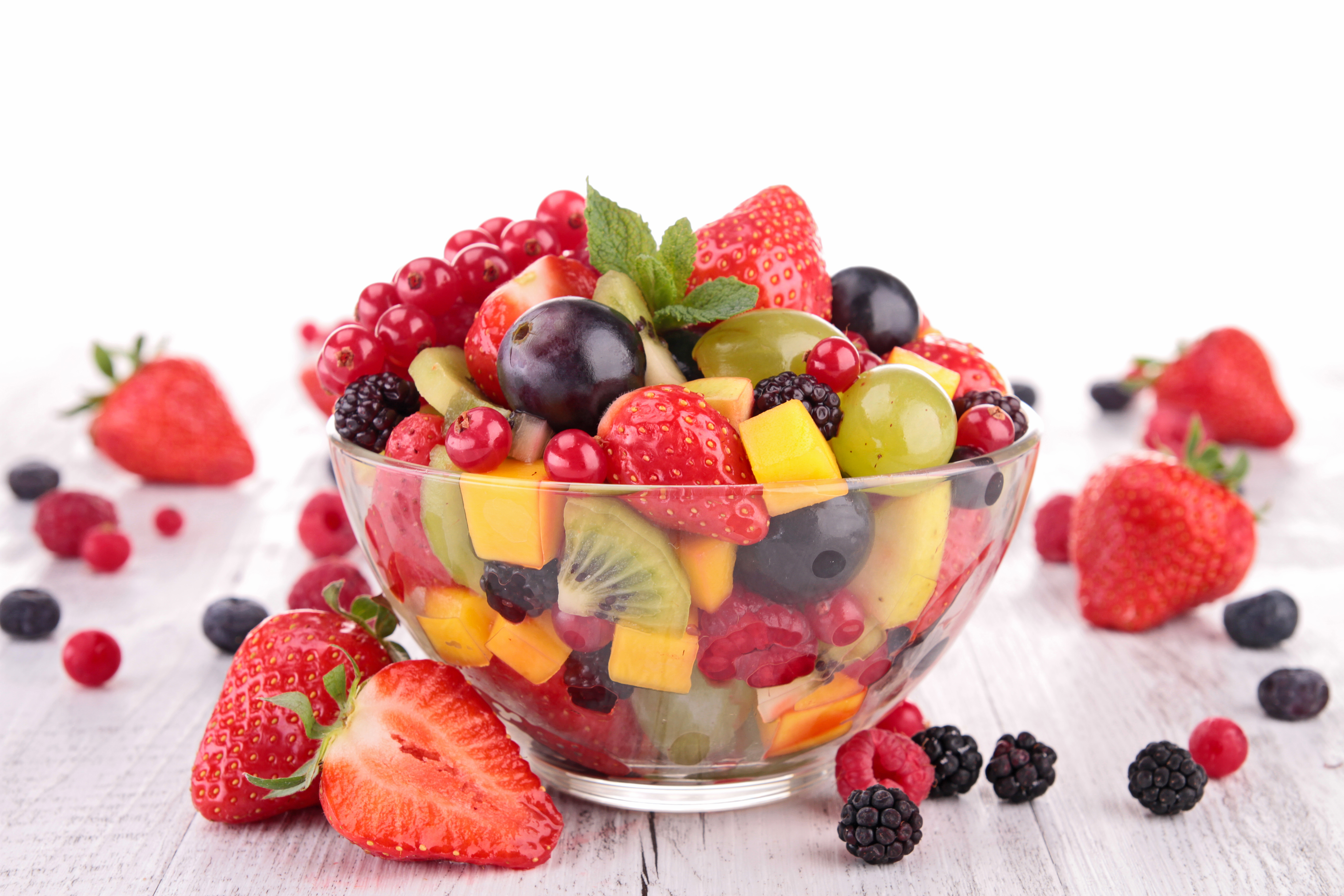 Fruit salad (1 person)

Ingredients:

3 blackberries, 1 kiwi, ½ pear, ½ peach, 6 large strawberries, 7 or 8 blueberries, 1 sprig of mint, juice of half a lemon, a dash of orange blossom water, a teaspoon of Xylitol (you can put 1/2 orange or a tangerine, or replace the peach with a few slices of mango, put apple, raspberries)

Preparation (5 minutes)

Rinse with cold water all your red fruits and pear, and peel the kiwi..
Cut your kiwi in half and then slice thinly and evenly.
Cut the pear in half, remove the centre and seeds, and cut into strips.
Cut the strawberries in quarters and arrange the fruits in a small bowl with a sprinkling of chopped mint.
Put the juice of half a lemon in a bowl with the orange blossom and Xylitol, mix then pour over your fruit salad.
Put a sprig of mint in the middle, reserve in the fridge or serve.
Chefs tip: You can also add to this mixture a little cinnamon or ginger, even a pinch of freshly ground peppe.