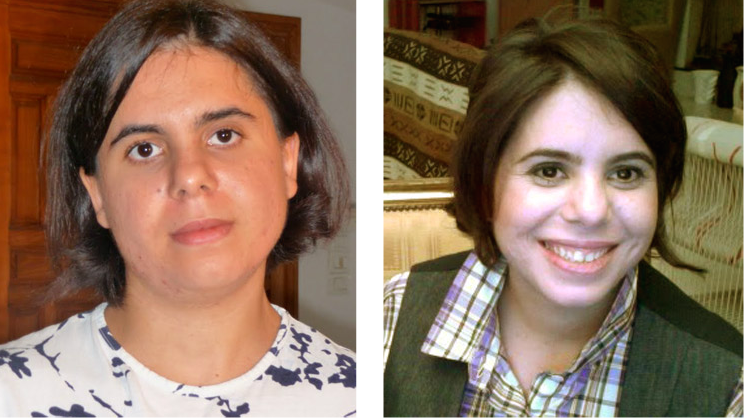 Now that I have learned to love myself, I will never go back…
When this 18-year-old girl came with her Mother to see me, I could not believe she was eighteen. She had not only the expression of a much older woman, but also an outfit not suited to her age, old ladies clothes too big for her, printed and made with old designs, she was completely out of time. In addition, there was within her, in her eyes and in her stature a lot of sadness, a silence and a form of inertia quite saddening for me.

It was only her Mother who spoke, as if her daughter was a small child, to the point where I wondered if this girl who was 20 kilos overweight, knew how to talk at all.

I ended up asking the Mother to leave us because it was impossible for me to start the session under these conditions.

The first session was a trial for her as for me. I had the impression that she was not listening to me, being neither reactive to me nor expressive to my attempts to make her feel comfortable or smile, answering me with a muffled voice and by a strange yes or no.

So I started again, with more tenderness this time. I can be impatient sometimes as I like to successfully establish the essential link at the start of the program with people who want to change and who will lend themselves to some coaching rules.

So I asked if she was there of her own free will, and if she wanted to change and that if that were the case, I would put myself at her service and we would get there together. She looked up and with a microscopic smile said yes.

I loved taking care of her, she was just great and quickly trusted me, at first I decided to make her scream at cushions and to say bad words that she knew but she had never uttered in her life, it made her laugh like a shameful child …

After 3 or 4 coaching sessions, she became an expert on "shit shit shit" that we had repeated well and that she screamed to perfection … for her it was a start point.

This young woman shy and not well in her skin, had folded in on herself with her extra kilos, and raised in a family that was quite strict and traditional, she had not found a way to flourish, and was not encouraged to be better for herself.

She knew that I was not ready to let her go, the way she had come, that we were not finished, not finished at all and she accepted it.

She was also starting to lose weight, and the gym sessions did a lot of good for her, it was a kind of constructive release.

When, after 3 months the excess kilos had been lost forever, we decided to go to my hairdresser to give her a look of her age, then we went shopping and it was then… she saw herself. She saw herself as a girl her age, for the first time in her life.

Her expression changed radically that day, she smiled, and laughed, she began to love herself.

Today, our shy little girl has set up a beauty products website online, which is an incredible success, she is slim, financially independent and has become a beautiful young woman of 25, who wants to to love and live her life her way.