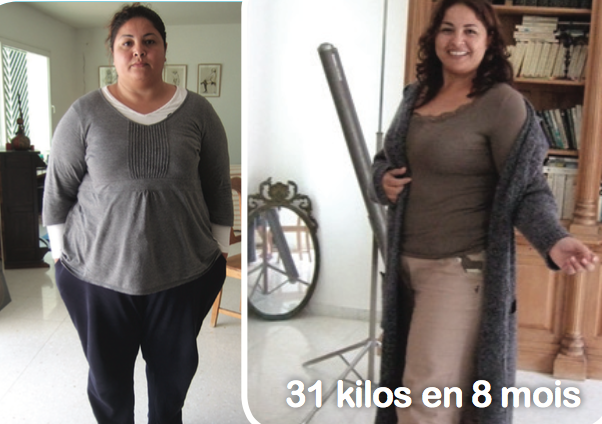 I could not have a child because of my overweight, today thanks to Sophie, I can finally have a baby …
After my marriage, I had the biggest shock of my life, when I learned that I could not have children. I who adore children, I felt that the world was crumbling.
So I started gaining weight, locked up with my pains.
After fourteen years of marriage, my gynaecologist gave me hope, but unfortunately, with my excess weight, it was no longer possible.
I started fighting, trying all the diets, but nothing to do …
So I was advised to go see Sophie Reverdi at Smart and Light.
I thank God for this step, putting me on the path of this wonderful woman.
She finally put me on the right road. I regained confidence in myself and finally managed to lose weight, without frustration, and eating healthy.
This is the first time in my life that I managed to lose 30 kilos.
Today my life has changed, and I can consider not only healing, but also and finally, to fulfil my dream of having a child.