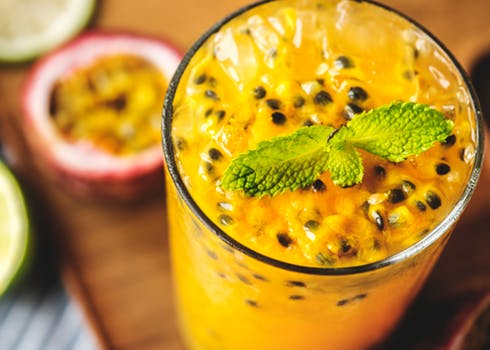 Preparation: 5 minutes

Ingredients::

1 passion fruit 1/2 glass of carrot juice Juice of 1 orange juice of half a lemon 1 teaspoon of Xylitol

Mix in a blender glass, lemon juice, orange and carrot, xylitol and finally the inside of the passion fruit.
Pour into a large glass cup or into a tall glass and drink immediately. It's an energy refill and it's delicious.