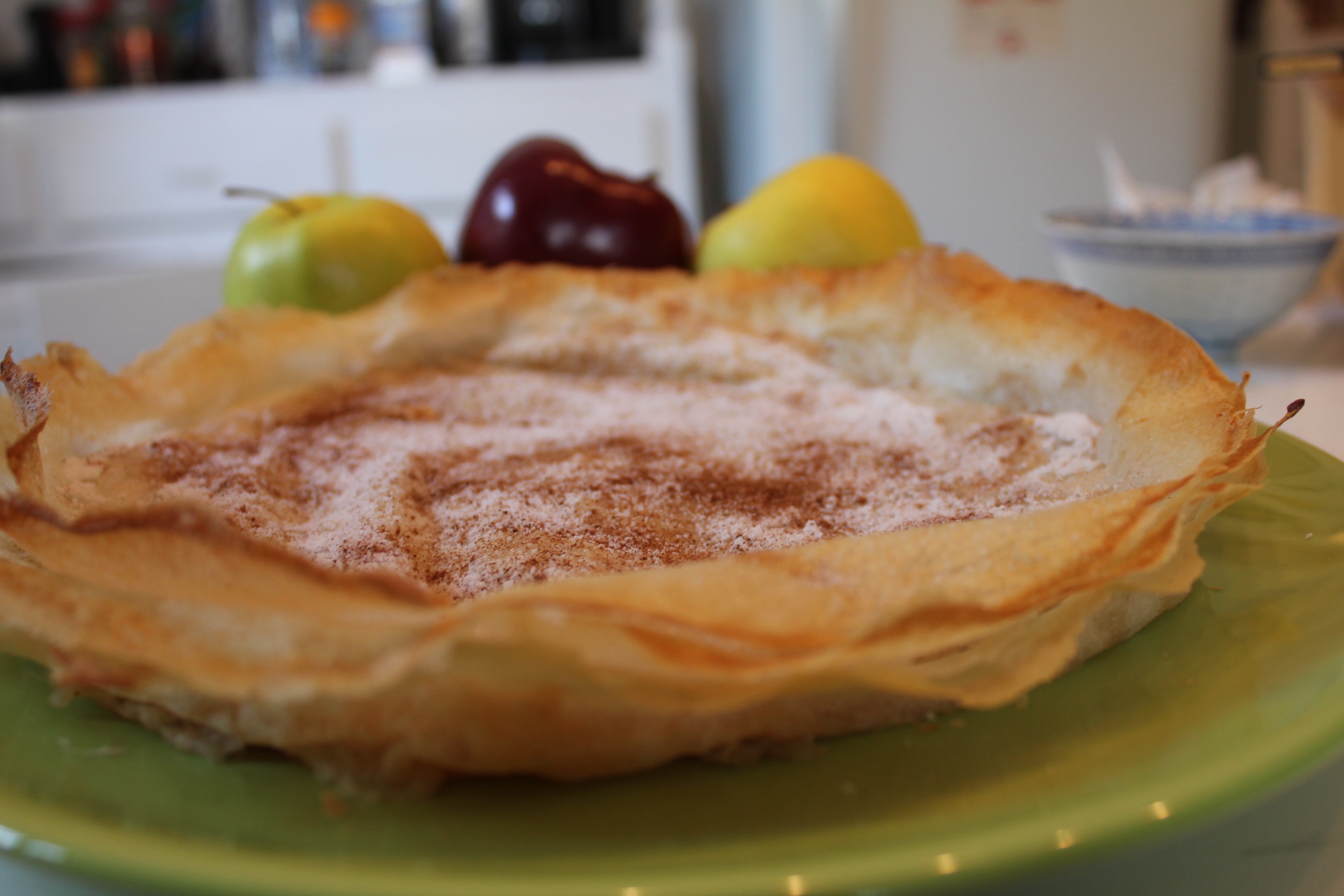 Apple pie and custard (1 person)

Ingredients:

2 filo pastry sheets, 1 apple, a dash of lemon juice, cinnamon and a teaspoon of Xylitol.

Preparation (5 minutes without the custard)

Peel your apple, then grate it like a grated carrot!
Add a pinch of xylitol, a pinch of cinnamon and a dash of lemon juice to the grated apple, then put the mixture over a fine strainer and press to drainto drain, or wring the mixture by hand, discard the liquid.
Fold your 2 filo pasty sheets corner to corner twice, so you now have two triangles.
Place your apple mixture in the centre of the first triangle then cover with the second to make a parcel.
Place a small dry frying pan over a low heat then add your parcel, carefully press the edges together so they stick
Let brown for two minutes on each side, put on a plate, sprinkle with a little cinnamon and Xylitol and enjoy.

Chefs tip: This fabulous and light dessert, can be served with light custard.(see recipe below)

Light custard recipe: (2 servings) * custard can only be kept in the fridge for 2 days!

Ingredients: 7/20 liter of 0% fat milk or the equivalent of a tall glass, 2 egg yolks, 1 vanilla pod, 35 g of Xylitol.

Preparation: (20 minutes)

Cut your vanilla stick in half lengthwise and remove the seeds with a teaspoon. Put the milk, the vanilla seeds and the two cut pieces of the pod in a saucepan and bring to the boil.
In the meantime, whiten your egg yolks with Xylitol, then whish in a large bowl. Then pour the vanilla milk that has slowly boiled into the eggs and whisk until a layer of white foam forms on the surface.
Pour everything into a saucepan that you put on the fire in a pan half filled with water (bain-marie). The mixture should cook very slowly over low heat, keep stirring the mixture until it thickens and laps the spoon.
Then place in an airtight glass jar, let cool and place in the fridge.